This post may contain affiliate links. If you click on a link and purchase an item, I will receive a small commission. For more info, please see my disclosure on my Connect page.
Wow, it's been a little quiet around here lately!
Between being sick and trying to paint my whole main floor, I haven't had time to do much of anything let alone sit down to blog. Since it's the last Friday of the month and I'm trying my best to stay focused this year, I had to make a little time to share our March theme with y'all. Maybe it's all the painting, the calluses that have developed on my hands, or because trucking season is in full swing, but I've been thinking about this concept for a while now. When something keeps coming back to me, I see it as a sign that I need to stop and take a look.
I'm not sure why, but I feel so strongly that I need to teach my children the value of work but not just work, hard work.
When I was a girl, I watched my grandpa bust his butt doing everything from laying floors to building a cabin.  Growing gardens, hiking mountains, and training up men, he did it all. I am convinced that if my grand-dad had been born with my husband's big body, he could have ruled the world. Grandpa can work harder and longer than any other man I have ever met. He was taught by grandparents, uncles, aunts, and one heck of a mother how to create something spectacular from blood, sweat, inspiration, and tears. My grandpa's family were orchard farmers who grew the most beautiful fruit in Utah Valley. His dad liked doing the book work and PR, but grandpa loved the nitty-gritty. He was born with an incomparable spirit of resilience and the inability to sit still. (Yeah, that squirrel thing I've got, all his fault. haha!)
Grandpa is a builder. He is a do-er, and I adore that about him.
In short, Grandpa gets things done.
In 1959, my grandfather started Pyne Floor Coverings out of his home. He installed flooring all over Utah County and quietly went about making a name for himself by being honest, caring, and a skilled laborer. People knew that Gary Pyne had a kind heart, a strong back and an even stronger work ethic, and he became the man they called when they were in need. Whether it be cutting down trees after a wind storm, irrigating a sick neighbor's yard, digging fence posts, or carpeting a school, Grandpa could do it.
Grandpa can do anything.
I'll never forget the story my husband tells of the first time he worked on a job with my Grandpa. My 6'7″ fiance' walked over to a roll of carpet and asked my grandpa to lift the other end. My skinny little Grandpa winked, let out his one of a kind laugh, and then in one swift motion picked that carpet roll up, threw it over his shoulder, and walked off. He earned Manly's instant respect.
My husband still laughs about it to this day.
This good man raised two hardworking children, who raised even more, and the cycle continues. The 3rd generation now works at the store and the 4th generation gets to be a part of it all in the summers, learning the trade one carpet scrap and sanding pad at a time.
It's common knowledge that when you want something done, you call a Pyne. Like the family store motto says, "We'll floor you with our service" because we can do hard things. If you ask any one of those grandchildren why we can do hard things, I have no doubt that they will tell you it's because we had a grandfather who showed us we could.
Like their great-grandfather, I want my kids to be strong, reliable, responsible, and honest.
I want them to not only know that Pynes work hard but why, and how.
I hope that when they look back on the crucial, teaching moments of their lives that helped them build their character, they will see the value of hard work. That in their mind's eye they will envision their Papa hiking them down the blazing hot, sandy trail to Calf Creek. Their Nana putting 2 uncles through missions by working 3 jobs. Trevor Sweat driving the garbage truck on Friday morning after spending the night before trying to save a newborn calf on the farm. Their Uncle giving everything he could to push and lift his team to the Sweet Sixteen. Sister Luster, with a baby on her back, pulling the wagons of families struggling up the mountain only to turn around, walk back down, and pull the next one. I hope they see their daddy loading 40,000 pounds of batteries and then hauling it across the country, wishing with all his heart that he could be home tucking them in while Grandpa Magnusson rushed to their side at a moments notice to help with anything and everything because their dad was on the road.
And, I hope they remember their beloved Grampy and how he taught them that they too could do hard things if they weren't afraid to get their hands in the dirt and put their shoulder to the wheel.
In a world where everyone wants something for nothing, may our families go against the grain.
Let's raise kids who know who they are, dream big, and then have the tenacity and work ethic to make it happen.
*This post contains affiliate links which helps me keep this creative little happy place going*
See my Disclosure page HERE.
Now back to the post…

Here's some ideas to help us along our way:
Parent Study-
via iMom
via I Choose Brave
I love what Katie says about how we are shooting for character, not outcomes.
I loved her post.
Quotes-
photo by Adam Littledale, design by Sugar & Cloth

via Fine Art America
Printables-
Over at Brepurposed, Bre is offering this darling free printable.
Don't forget to comment on her post and tell her thanks!
via Brepurposed
This darling printable is from cute Carolyn at Fab n' Free. If you have pioneer ancestry, talk to your kids about them! Tell them who their ancestors were and what they did. What a fabulous way to teach the value of hard work and determination.
via Fab n' Free
Camille from Growing up Gabel has 20 Free Chore Charts for Kids and they are really cute!
via Growing Up Gabel
Children's Books-
Fanny's Dream is one of my very favorite children's books. It is the sweet little story of a girl named Fanny who is waiting for her fairy godmother to appear. When she finally does, Fanny realizes she was wrong all along.
It is adorable and makes me cry every single time I read it.
via Amazon
The Little Engine that could is a classic story about working hard and sticking to something. Love it!
via Amazon
When I read this book I think of one of my favorite boys, my cute young friend aka The Little Blue Engine with Braces. Trevor is a good reminder that hard work doesn't always look or mean what we might imagine. Sometimes working hard is simply plugging through when life seems to be out to get you. That's a good lesson for all of us.
Lessons-
Trevor's story of earning his Silver Spurs… now there's a family home evening lesson in that one!
Trevor works hard every single day.
He thinks he can, and I do to.
via The Blue Engine with Braces
Here's another video that would be a great conversation starter for your Family Home Evening. It shows a family working together to help their grandfather "hike" the Grand Canyon and it is pretty amazing.
via youtube
Activities-
Intoxicated on Life has 101 Things your Kids can do to Make Money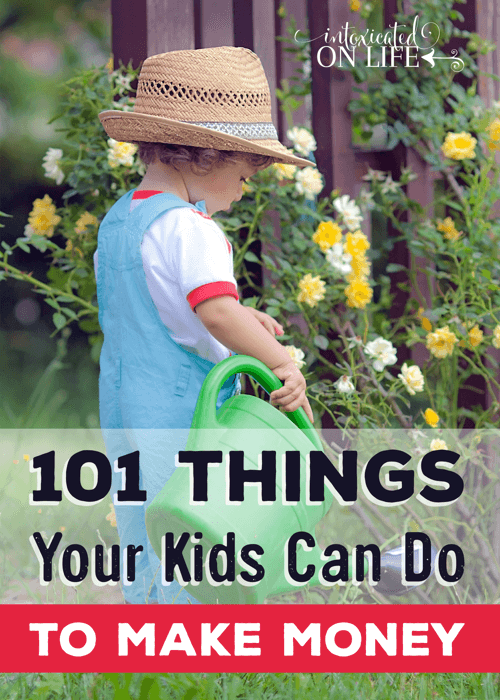 Mique from Thirty Handmade Days has this rad kids cooking camp!
I could go on and on because there is so much that we can focus on this month!
You could take this theme so many ways.
As always, I've compiled a Pinterest Board full of links and ideas to help us teach the value of work. You can find that HERE.
If you are on Instagram, please hashtag your work focused posts #familyfocuswork so we can all follow along!
Well, like Gordon B. Hinckley used to say… "Get on your knees and pray then get on your feet and work."
Here we go!
Love you Gramps!
Thanks for being you.