This post may contain affiliate links. If you click on a link and purchase an item, I will receive a small commission. For more info, please see my disclosure on my Connect page.
Perseverance. Stick-it-tooey. Tenacity. Determination. Moxie. Persistence. Grit.
Whatever you want to call it, we all need more of it in this day and age.
Ok, honesty here… I have been working on this focus since July.
Yes, I said JULY. I have been hit in the face with lessons on perseverance every dang time I turn around the past few months. I even wrote a big long post with lots of details about why perseverance has been on my mind, but every time I went to share it I just couldn't hit publish. Funny how that happens. I guess what I felt so strongly about saying was more for me than for you so, I hit delete and started again.
Instead of lots of words, I'm going to get right to the point. Hear that thud? Yeah, probably the sound of my brothers passing out in shock. Turds.
What is PERSEVERANCE?
According to dictionary.com, perseverance is steady persistence in a course of action, a purpose, a state, etc., especially in spite of difficulties, obstacles, or discouragement.
It's never giving up. It's sticking to something even when all you want to do is quit. Holding on. Giving your all. Chipping away piece by piece and moment by moment. Staying strong. Keeping your chin up. Enduring. Pushing forward. It's plodding along with persistence and purpose. Like Dorie sang… "just keep swimming."
That is perseverance.
I know we are already a third of the way through the month, but better late than never!
Are you ready?
Let's go.
How do we develop this pluckiness?
For starters, here are some ideas, activities, and lessons rounded up from the internet to help us learn and teach the quality of perseverance.
Lessons:
Perseverance Walk | Edutopia
Teaching Resilience and Perseverance: How to Raise Kids with Grit | Sleeping Should Be Easy
Tomorrow the Lord Will Do Wonders Among You | Little LDS Idea
Famous People Who Found Success Despite Failures | Lifehack
Books, Movies, and Video Clips:
30 Books and Movies that Teach Perseverance | Your Vibrant Family
14 Picture Books about Perseverance | What Do We Do All Day?

Persevere | TingoEd Vocab
Activities:
Superhero Goal Setting | Learning with Firsties
When I Feel Stuck | Plant Love Grow
DIY Dinner Table Game | Family Chic
I love the idea of this little stacking game Camilla of Family Chic came up with! This would be a fantastic and fun activity for teaching persistence and perseverance. Plus it's inexpensive and simple to recreate. LOVE it!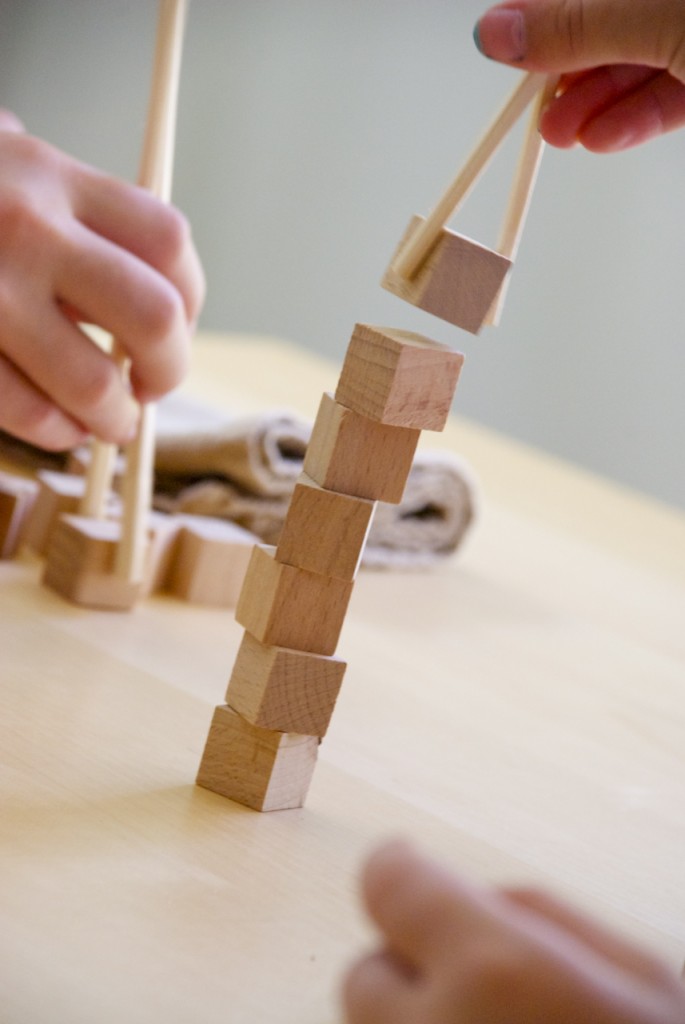 Printables:
Jeffrey R. Holland " Keep Trying" Quote | Tee Pee Girl
If you haven't checked out the printables on this site, you are missing out! Chrissy makes some fantastic stuff, my friends! Every printable she makes is a work of art.
Just stunning!
You've Got This, Never Give Up & Dream Big Printable Art | AKA Design
These printables would work ANYWHERE and with any style of decor. I just love them!
Quotes:
No Grit, No Pearl | Our Heiday
This quote hit me. Funny how something so simple can do that, huh?
And, this pretty hand-lettered print by Patricia Shen has me all heart eyes!
Please check out her beautiful site for purchasing information.
Be Fearless | Stork OTC Instagram
Well friends, hopefully, you found some ideas to get your thoughts going. I know I did.
Looking for more?
Check out this month's Pinterest board!
I'm not sure why I keep getting smacked in the rear with perseverance experiences.  I sure must have something to learn.
Time to put on my big girl pants, saddle up, and deal with it.
Giving up is a drag anyway.
What does Perseverance mean to you?
Save
Save
Save
Save
Save
Save
Save
Save