This post may contain affiliate links. If you click on a link and purchase an item, I will receive a small commission. For more info, please see my disclosure on my Connect page.
*This post may contain affiliate links which helps me keep this creative little happy place going*
See my Disclosure page HERE.
Now back to the post…
Ok people, in case your kids somehow let you forget… there are only 25 days until Halloween!
Are you ready?
You guys, for the first time in YEARS I have got costumes handled!
Are you so dang proud of me?
Well, my mama is, so there's that.
I am usually an "at-the-last-second-costume-thrower-together" and on Halloween you can usually find me scrambling around, mere hours before trick or treating begins, trying to make something do. This year, I promised myself and my munchkins that I would be a little more proactive when it came to the holidays. So, I let the girls choose what they wanted to dress up as last month and I've been shopping, creating, and prepping here and there since.
I'm feeling so much less stressed out!
Who knew?
Yeah, yeah, you planner type people did.
Quit your laughing, I'm learning.
Slowwwwwwly.
Since I can't be the only one who procrastinates Halloween, I thought I'd put together a little round up of some of the fun costumes I've been seeing over the last couple of weeks.
Maybe you'll find something to inspire your little ghoul or goblin.
My favorite costumes this year:
If I had twins I would find it absolutely necessary to dress them in these gnome costumes from Gymboree!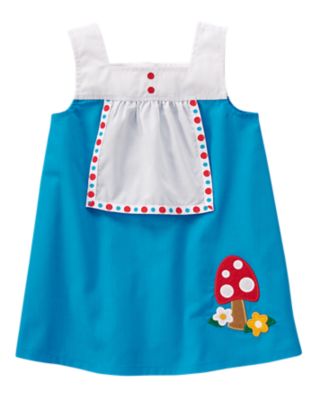 via Gymboree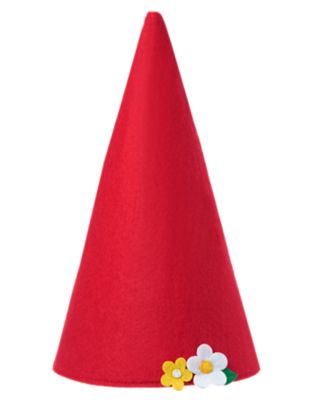 via Gymboree
via Gymboree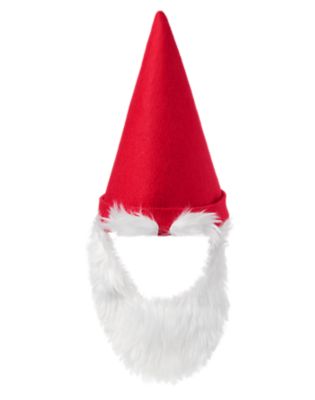 via Gymboree
I'm not sure why I love gnomes so much but come on! Are these not adorable?
I die of cuteness overload.
Don't like gnomes, fine.
Party pooper.
Hey, have I ever told you how much I love Judy Garland?
She is one of my favorite actresses of all time. So when my girls decided on a Wizard of Oz theme this year, I was pretty happy! My mama on the other hand, not so much! She has been terrified of Oz since she was a tiny girl and that darn twister hit Kansas.
My parents have an old blue gingham Raggedy Ann costume that will be perfect for my 10 year old Dorothy impersonator. I've got a picnic basket in the basement and my daughter has a little stuffed dog to stick in it. Love when that happens!
We just need to find some shoes.
My sweet baby girl has been begging to be the Wicked Witch of the West, go figure.
Thankfully, I have a witch costume left over from her older sister so that worked out nicely. Pair that with some green face paint, a big black witch hat, some cute stripe tights, and an old broom and my innocent little kindergartner will be ready to unleash the flying monkeys come Halloween night!
Speaking of flying monkeys, do you think my great granny husky dog would let my girls put this on her just for one evening?
Yeah, I don't think so either.
Ornery old lady… I guess you are allowed to be when you are over 15 and arthritic.
Miss June decided that she wanted to be Glinda and I didn't have the energy to sew a full on shimmery pink ball gown so after some searching I found this one. With a younger sister to grow into it, I don't feel so bad about spending the money. Besides, after I bought a pattern and fabric I probably wouldn't save too much cash making it myself anyway.
Laziness wins over frugality this year, what can I say.
A delicate pink bubble floated into the mail yesterday and it really is pretty adorable if you like garrish pink fluff, which I don't but my 8 year old sure does. I had to hide the crown way up high so it could be saved from the little girl squeals and compulsive hugging.
The reviews said the costume ran small so I ordered up. Yep, it's huge and now I have to hem it. *face palm* And, I thought I got out of sewing. That's what I get for reading reviews.
Heads up though, it does not come with the wand. Sure wish I'd have seen that!
My 12 year old is thinking he may be too cool for dressing up this year. It's blowing my mind.
I'm thinking he may just be my last minute costume scramble.
There always has to be one right?
Finally, if some rad family I know would PLEASE do this,
my life would be complete.
via Costume Works
Costume party win!
I begged my brother to be the lamp this year, but he nixed that idea.
If none of these Halloween costume ideas were what you had in mind, hopefully something here sparked a little creativity for you!
You can always make it yourself, you still have time!
Sorry, the procrastinator in me took over for a second.
Don't tell my kids but I secretly love to create costumes on my own. I'm secretly glad we are in need of some ruby red slippers so I can play with mod podge and a big bottle of glitter. I can't help myself. You didn't think I would buy everything did you?
It's like you don't even know me anymore.
25 Days until Halloween!
Eeek!
*What do your kids want to be for Halloween this year?*