This post may contain affiliate links. If you click on a link and purchase an item, I will receive a small commission. For more info, please see my disclosure on my Connect page.
Hey Y'all!
Remember, these fun little DIY Spice Jars that I showed you last week?
I am still loving the look of my spice drawer but more than that, I am really happy with all the extra space and organization they created! I can find stuff now! Yay me!
Well today, I want to talk about bulk herbs & spices plus share with you where I love to buy them so you can fill those cute little jars on the cheap. Because, in this big crazy expensive world, saving pennies just feels good.
Why would you want to buy herbs and spices in bulk?
Saves Money:
For example you can buy a 0.62 oz jar of thyme at the grocery store for $4.97 or you can buy an entire pound of thyme for $3.80!
Less Packaging:
Buying in bulk saves packaging waste from going into the landfill and cuts down freight costs to environment.
Freshness:
Those little expensive bottles don't have a very high turnover rate in the average grocery store aisle. Most have been sitting on the shelf for months before you even bring them home. Spices don't have a very long shelf life so in a lot of cases you are buying stale stuff!
Quality:
Pre-packaged seasonings are often times full of junk. Buying bulk allows you to create your own seasoning mixes, which can drastically cut down the amount of fillers and salt you are adding to your food. When buying in bulk you can also purchase organic spices you can't normally find in most grocery stores if you are hippie like that.
Selection: Options, people! Buying in bulk opens up so many different options to the home cook. Smoked paprika, garam marsala, specialty herbal tea blends, the possibilities are endless! You also have the option to buy the whole herb or spice and grind it yourself if that floats your sweet little foodie boat.
Now, I'm going to come right out and say that buying bulk herbs and spices isn't for everybody. If you hate cooking or don't have storage space, then this might not be your thing and that's ok. But, if you go through herbs and spices like I do then it's definitely the way to go. Which reminds me, if the thought of buying in bulk scares or you don't want an entire pound of turmeric, then why not split it with your mother, brother, or friend? Purchase together and split what you get! My amazing farm friend and I have been buying in bulk together for 4 years and we love it!
Ok, so now we know why to buy herbs and spices in bulk but where do we go to get them?
Here are some ideas…
Grocery stores with bulk food aisles such as Winco: They have a lot of great bulk items there, not just the spices! Our local Smiths has a few in their bulk section, and Harmon's does too, but Winco is the definite winner for regular grocery stores. The nice thing about buying in these places is that you can buy as much or as little as you want. Only need 8 ounces of basil, then by golly you've got it!
Ethnic food markets: If you have a local Asian, Indian, or other ethnic style market, you can usually find some beautiful spices there so totally check them out. I love the adventurous feeling in those stores, I think it's the wanderer in me. I could get lost for hours walking up and down the aisles.
Health food stores: Many health food stores have great bulk sections and the employees are a wealth of information for what each spice is helpful for to the body. You can learn so much that way! Purchasing at the health food store usually means that the herb or spice is of good quality and not full of fillers, so that's a plus.
Big Box stores: I hesitate putting this one on the list because the quality and turnover for freshness might not always be up to snuff, but when in a pinch, several herbs and spices are cheaper here than at the regular grocery store.
Online: This is honestly my favorite resource for buying spices and herbs!
There are tons of websites out there where you can buy bulk, but my go-to companies are…
The Monterey Bay Spice Company has an absolutely gorgeous website! Their photography is so pretty and the website is incredibly easy to use. I love their email newsletter because it is always full of awesome ideas for using their spices and herbs from body scrubs to dry rubs and super-foods. They also send out coupons in the emails regularly which is always appreciated. Several of my neighbors and I ordered together once and got a 5 % off discount along with free shipping. One of the items I love on their website is lavender! They have wonderful lavender for making bath soaks, soap, or adding to seasoning blends. Oh, and you guys, their herbal teas are straight heavenly! The Apple Cinnamon Tisane is delicious and perfect for fall!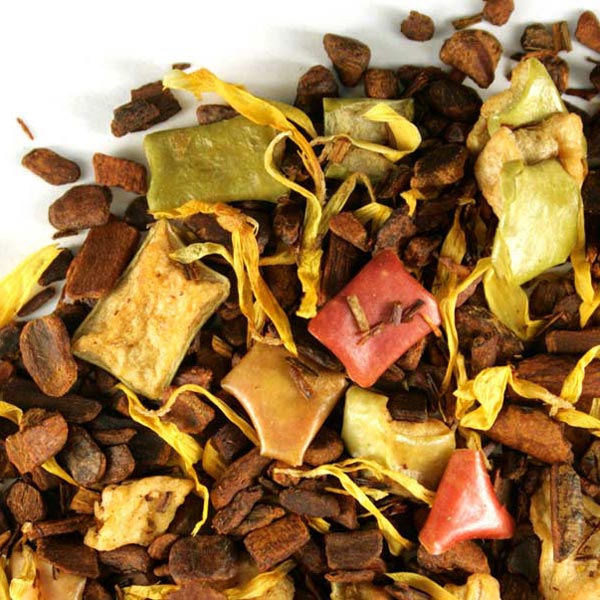 via Monterey Bay Spice Company
Did I not tell you their photography was beautiful?
I won't lie, the San Francisco Herb Co needs to dump some time and cash into a website update, but I still love them because they really have a great selection and good prices. They also have a nice bulk baking section plus flavorings and extracts which is always cool. Oh, and a botanical herbs, roots, and berries section that is perfect for making your own tea blends or encapsulation for fighting sickness, etc. Like the other company I mentioned above, San Fran offers a bulk discount, which you can find at the bottom of their website.
Well, there you go!
5 reasons to buy bulk spices and 5 place to buy them, so for the love of Pete! Don't buy those tiny bottles of junk anymore! Well, unless that's your cooking jam, then by all means go for it friend.
I ain't your mama.
If you have a favorite place to buy bulk herbs and spices that I haven't talked about, please leave me a comment!
I'd love to hear!
Save